Juju expert partners
Spicule's solutions can solve your Big Data challenge.
Or build it yourself
Create your own solution in the GUI or browse the store to get started

JAAS is Juju as a service
Managed Juju infrastructure, hosted by Canonical, the makers of Ubuntu.
About JAAS
Choose
Bundles are collections of charms that link services together, so you can deploy whole chunks of infrastructure in one go.
Charms contain scripts that simplify the deployment and management of a service.
Model
With Juju, relationships between linked charms are formed automatically.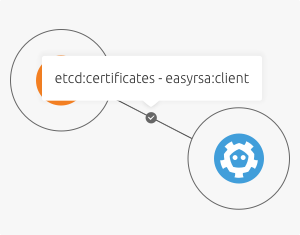 Easily configure charms via the inspector.
Deploy
Deploy and redeploy to all major public clouds or locally on your own hardware.
Monitor, maintain and scale on demand.
Ask the community
Find out more, get help or ask any question at Ask Ubuntu
What people are saying about Juju
Using the modelling ethos brought by Juju allows me to quickly run big data applications in a multitude of places.

Be it locally on my laptop, on bare metal or in the Cloud, Juju lets me reuse the same models and code without changing any aspects of my deployment.

Tom Barber
CTO
Spicule LTD
Juju enables you to encapsulate each different part of your infrastructure and lets everything talk to each other.

So if you have a web server that's managed by Chef and a database that's deployed by a Docker container, you can have the web server talk to the database and the relations between these two very easily.

Merlijn Sebrechts
Ph.D. researcher
University Of Ghent
Juju acts as a thin layer on top of your infrastructure that allows all your operational code to talk to each other.

And because of this communication layer, a lot of the problems that conventional configuration management systems have just don't exist anymore.

Konstantin Boudnik
Chief Technologist Bigdata, Open Source Fellow
EPAM Systems